Cavitation (Body Sculpting)
Non-surgical Painless Fat Removal with Instant Results
Book your appointment today…
Cavitation – Body Sculpting (Fat Removal)
Cavitation is a non-surgical fat removal procedure. The treatment uses cavitation technology which allows the attack of inflexible fat deposits. It can be used on areas that no matter how much you diet and exercise, never seems to disappear.  Unlike a traditional tummy tuck or liposuction, with cavitation there are no knives or needles, no anesthesia, no surgery, no hospital stay, no time off and no recovery time. Clients see immediate results and will continue to see results in the reduction of fat up to 72 hours following the treatment. Cavitation is the perfect treatment for people who want to contour their body. Most clients will see an immediate change in their appearance after the first session, with optimum results after 4-6 sessions.  It can also help with cellulite removal.
Painless procedure.
Non-invasive.
Great alternative to surgery.
Non–invasive.
Results show from around 4 weeks.
Up to 30% fat loss.
Great value for money.
Noticeable results.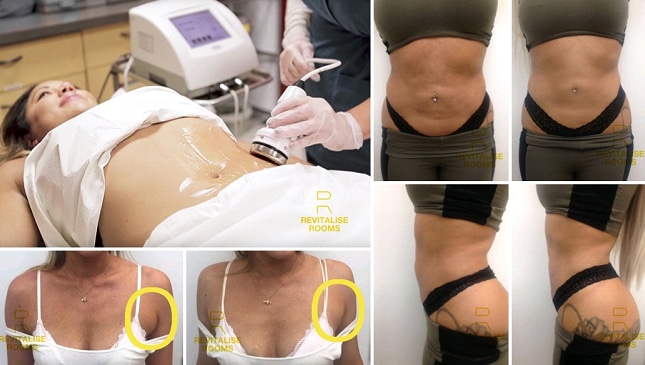 | Cavitation Treatment | Price |
| --- | --- |
| Cavitation (single session, per area) | £75 |
| Cavitation (course of 6 sessions) | £375 |
Discover Other Treatments
We promise that you'll be no less than ecstatic with your results. Check out all of the treatments we have to offer. If you are interested in any of our treatment but have a few queries then do not hesitate to call a member of our team they can guide you through any questions you may have
Be your best you.
Get in touch
If you are interested in any of our treatments please feel free to contact us and member of the team will get in touch shortly!