Non-Invasive Painless Fat Removal
Book your appointment today…
Fat Freezing – Painless Fat Removal
Fat freezing is a non-invasive, painless procedure that gently and effectively removes fat from the targeted areas of the body. It freezes the fat cells which cause them to break down. You can lose up to 30% of fat in the area treated permanently with just one session. Results are first noticeable around 3/4 weeks after your treatment, with optimum results being seen at around 8-12 weeks after treatment.  If you wish to lose further inches you may repeat the procedure on the same area every 8 weeks.  Fat freezing is most effective in removing fat from the stomach, love handles, arms, thighs and back.
Did you know?
In America a large number of children who went to the Doctors with concerns of looking gaunt in the face. The FDA did a study to find the cause. They discovered that it was from sucking on ice lollies. They worked out that the prolonged cold temperatures made fat cells break down. NASA then perfected the science with the intention of using it on the Space Program for the astronauts.
Painless procedure.
Non-invasive.
Great alternative to surgery.
Non–invasive.
Results show from around 4 weeks.
Up to 30% fat loss.
Great value for money.
Noticeable results.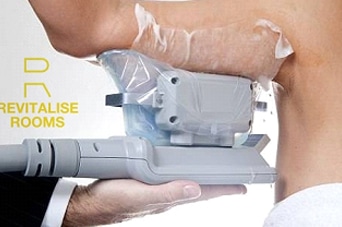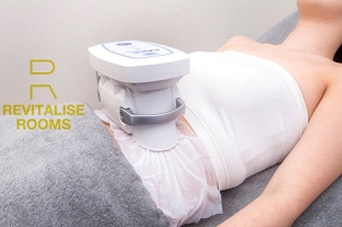 | Fat Freezing Treatment | Price |
| --- | --- |
| Intense Fat Freezing (per area, 1 hour) | £199 |
| Super Intense Fat Freezing (per area, 1.5 hours) | £295 |
Discover Other Treatments
We promise that you'll be no less than ecstatic with your results. Check out all of the treatments we have to offer. If you are interested in any of our treatment but have a few queries then do not hesitate to call a member of our team they can guide you through any questions you may have
Be your best you.
Get in touch
If you are interested in any of our treatments please feel free to contact us and member of the team will get in touch shortly!